The Hottest Swimwear Wholesale Trends to Watch Out for This Summer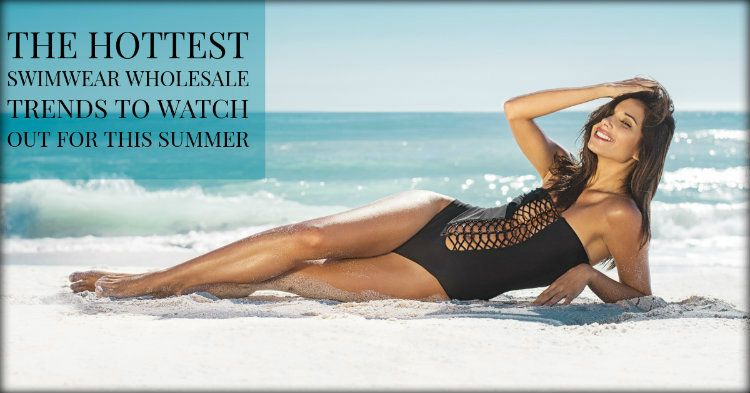 We all dream to achieve the best curvy body to show off at the beach in summer, and beach bodies are incomplete without the right swimwear to sport. The impeccably designed summer ready beach swimwear is easily available in the retail outlets, and you can have them after understanding what would look bets on your body. Be it some thigh high action of the killer halter tops, you have to indulge into some keen sense of design so that the swimsuit you wear complements your body structure too. The celebs or the models always act as the best source of inspiration for the women to flaunt their toned bodies or curves with confidence in the beach, and look the best in your Instagram pictures too.
The wholesale fashion designers and manufacturers make sure too add a lot of novelty each year to their swimwear collections, and you can be easily get enticed by the variety they serve to the fashionable customers.
Here are some of the swimwear wholesale styles to check out this summer.
Step Out in Halter Bikinis
If you are looking for the right fusion of casual and stylish vibes, with sporty chic and sexual stance, you have the halter bikinis at your rescue. These come with sleek and athletic edge, and are perfect for the slim and gym going women. You can either go for the monochromatic ones, or also check out the spicy printed ones to suit your preferences.
Playful with Straps and Strings
The traditional straps and strings that symbolised the swimwear look for women are back into the global fashions scene with the right contemporary edge. Be it be the ribbed look, some crisscrossed strings, or even cute bows, they are very sexy and sweet for your persona. Though they reveal skin in a very novel and exuberant way, but definitely worth a try.
Catch Attention by Plunges
The plunges in the swimwear sections are definitely the new eye-turners, and come with the hottest appeals. The deep necklines might look illustrious, but are very hip and happening for women who are confident about their bodies. You can wear them with cut outs, in halters, or in straps and strings too. A little tricky to pull off for the first time, hence get the one that fits you the best.
Prettiness all The Way with Stripes
The one piece swimsuits come with the pretty and colorfull stripes, that end up adding a lovely stance to your silhouette. They are very trendy, and charming, adding to the femininity of the women in right amount. So, if you want to look pretty and lovely instead of hot and sultry, here are the prints at your rescue.
Also, you can get hold of the sports bras made by the activewear manufacturer in USA  and wear them with the denim cut offs to give way to a very fresh and trendy swimwear option.