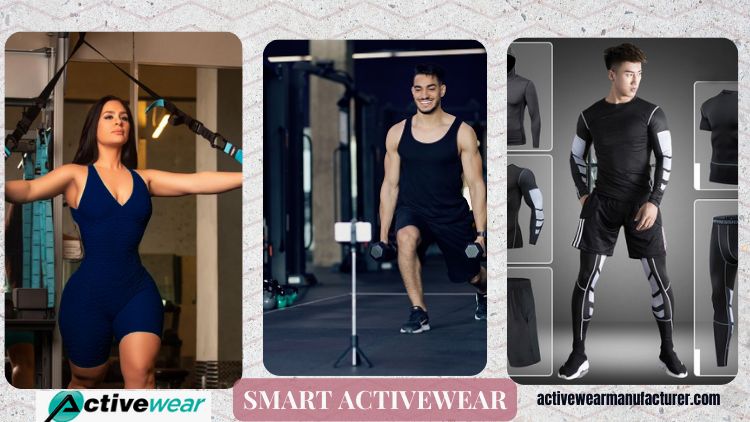 Health Benefits of Purchasing Quality, Smart Activewear
While exercising, a proper outfit benefits your body and helps in boosting your performance. It does a lot to support your body, improving your workout. Quality activewear from one of the best activewear clothing manufacturers can offer various other advantages.
Helps With Blood Circulation
Wearing activewear, the increased blood flow that takes place while exercising is actually good. When you wear skin-fit compression clothes, the blood flow of your limbs gets stimulated during exercise. Due to the increased oxygenation, your muscles function more effectively during the training regime. This increased oxygenation also helps to reduce tiredness and speeds up recovery after exercise.
No Injuries and Accidents
The selection of appropriate activewear helps in preventing any injury during exercise. If you wear loose regular clothes, it increases your chances of tripping, which can result in unnecessary bruises, scratches, muscle sprain, and even bone injury. Select snug-fit workout tees, leggings, and shorts, as they will fit you perfectly. Go for footwear that fits you well and provides you adequate support to conveniently finish your workout.
Increases Breathability
When you exercise, it helps you to burn calories, makes you sweat, and is ultimately highly beneficial for keeping you active. Even though perspiration during a workout is taken to be a good sign, it is still a great nuisance, since sweaty clothes can not only weigh you down for hours but it can also result in foul odor. The breathable fabrics used by the manufacturers in the construction of activewear absorb sweat and keep you dry and cool throughout your workout routine. Such activewear is always recommended by fitness experts as they never encourage the growth of bacteria.
Improves Your Body Posture
Quality activewear helps shape the body by improving body posture. It improves the capacity to move easily and freely which is otherwise not possible with normal clothes. If you want to perform better, go for activewear that is made out of stretchable fabrics, shows elastic waistbands, and also displays additional drawstrings. However, always keep in mind that wearing too tight or too loose clothes will make you feel uncomfortable.
Protection From Weather
The right activewear always protects you from the weather. When exercising out in the summer heat, it's vital to wear flexible, comfortable clothing. In this way, your body stays cool and doesn't overheat. To keep the cold out in the winter, you can layer your clothing. It's a good idea to go for an outer layer to effortlessly regulate your body temperature. If you feel overheated, you can always remove it.
As a private label business owner wishing to launch your own exceptional clothing collection soon, hurry and get in touch with one of the most reputed private label clothing suppliers in germany! Pre-production samples are provided on bulk orders!
Relevant Blog:- Top Four Advantages of Wearing Activewear Everyday