Four Tips You Need To Keep In Mind Before Selecting The Ideal Sportswear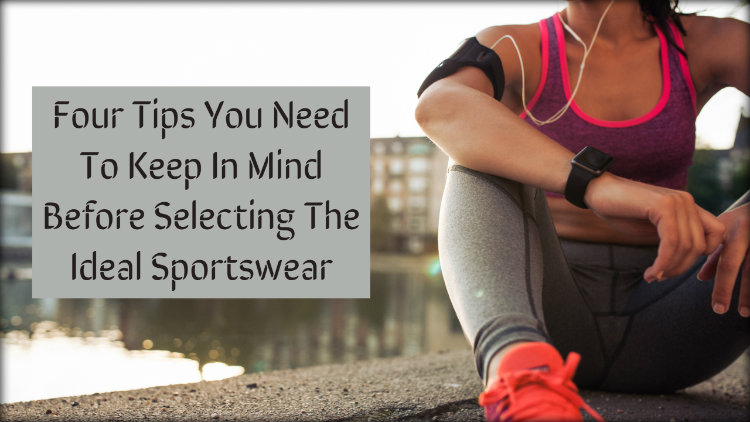 The clothes you wear for your workout has great effects in your psychology. How you feel after the workout is largely going to depend on your exercise regime. While exercising women want to look stylish and fetching but also at the same time want to enjoy flexibility and mobility. Hence, in this case you need to purchase the right kind of clothing. If you think style and practicality don't go along then you're wrong.
Popular wholesale sports clothing manufacturer has come up with an assortment that boasts of style as well as functionality. Therefore , read on the blog below to know more about the different pointers you need to keep in mind before purchasing the ideal gym clothing.
Avoid sloppy clothes
Most people don't put too much pressure into the types of clothing that they should invest in. They choose cotton as it is low-key comfortable. However , if you're planning to work out for HIIT wearing only cotton or loose fitted clothing pieces, chances are that you'll fail miserably. Hence, in this case , it is important that you only opt for such clothes that are form-fitting and is functional in nature. Steer away from anything that will hinder with your workout regime.
Choose the right bottoms
You should choose your workout clothes depending on the type of workout you'll be involved in. For running, jogging, cycling or any other type of exercise that involves a lot of leg usage, you need to purchase certain shorts and capris that are made with a compression material. This will help your muscles to heal after the workout and won't cause any kind of inflammation as well. For yoga, stretches, weight lifting or other type of exercise that doesn't involve cardio or rapid movements, a pair of yoga pants will do.
Right sports bra is important
If there's one ultimate clothing that can make or break your workout routine, then it definitely has to be a sports bra. It is very important that you invest in the right kind of sports bra. It doesn't have to necessarily be too functional. The most important thing that you need to keep in mind is the effectiveness of the same. Ideally it will be advisable to opt for such pieces that are made with broader bands and stretchable straps. This will prevent the occurrence of soreness and elastic marks on your skin.
Miss the sleeves
The type of top you choose to wear for workout largely depends on the workout regime and the weather for the day. For the summer season you should ideally opt for sleeveless tops as these are more comfortable and helps in easy mobility of the hands as well.
Ideally it will be advisable to opt for a breathable t-shirt that is made with an antimicrobial underlining. This will help you to stay fresh and will prevent the formation of sweat caused bacteria as well.
Retailers who want to bulk order quality activity wear can get in touch with one of the popular wholesale gym clothing suppliers. All you need to do is have a look through the vast collection of clothing pieces. Select the required clothing and accordingly state the bulk needs to the help team. You can even get discount on the selected products, hence hurry !
Direction:- https://goo.gl/maps/YK4oCUUTCC5LJ7G29