Five Tips To Grab Perfect Sportswear For Your Child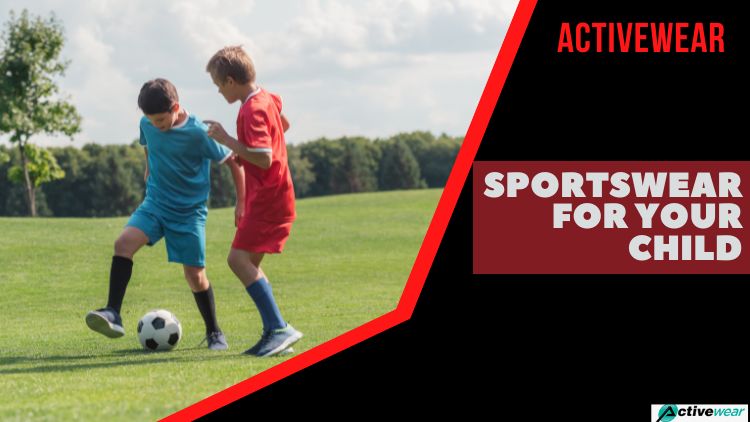 Though shopping for sportswear seems fairly easy, there are several things that you would need to take care of when it's about kids, like the quality of the apparel can determine how comfortable and active your child will be. However, shopping for sportswear for kids doesn't need to be too complicated. There are just a few things that you would need to consider before making a choice for your baby.
The Basics
These days, in sportswear, you have plenty of options, from sports shorts, sports tees, and hoodies to tank tops, leggings, etc. Apart from these, there are ample choices in innerwear as well. If you are a business owner reading this blog and wondering where to find quality and fashionable bulk clothing pieces then don't wait but reach out to one of the top apparel manufacturers Australia today!
About Comfort
The first and most important factor here in this list involves tightness. If your kid goes to the yoga studio or is into stretching exercises then you might want to shop for regular fit or loose fit sports apparel. For sports such as running or cycling, consider going for shorts or leggings as loose pants might get them injured. See to it that the pants come with drawstrings or a proper elastic waistband. And, the waistband should be such that they don't cause chafing. The pieces on the whole should be such that they don't easily tear or rip.
Materials and Fabrics
Choose the fabric based on the weather. Breathable fabrics help to deal with sweat during summer, while in winter, going for something that is warm and at the same time can be removed when the body becomes hot is a wise decision. Besides, kids have sensitive and soft skin and require gentle fabrics that are less prone to causing infections and allergies.
The Right Size
Generally, most parents are seen buying products one or two sizes larger than the actual one when it's for kids (thinking this will make the clothing last longer). Though this technique is right when it's to fashion wear, it's not really the same when you are purchasing sportswear for kids. It can in fact come in the way between comfortable and active. Make sure that your son or daughter tries the sports clothing item before you go and buy it for them, as what might seem like it will fit, might not when your kid gives it a try.
Staying Safe
Buying sportswear for your baby, make sure the items are free from toxic dyes and chemicals. Be very careful if you are thinking about investing in synthetic fabrics. Apart from sports clothes, when you are getting accessories, make sure you go for soft, padded sneakers and the right equipment like elbow or knee pads if your child is in some specific kind of sports.
As a retailer eagerly finding chic, premium-quality wholesale kids sports apparel, make sure you reach out to a reliable sportswear manufacturer USA that keeps a wide collection! Do check out the exciting catalog before placing your bulk order!