Fitness Wear Trends That are Definitely Going to Create Headlines This Year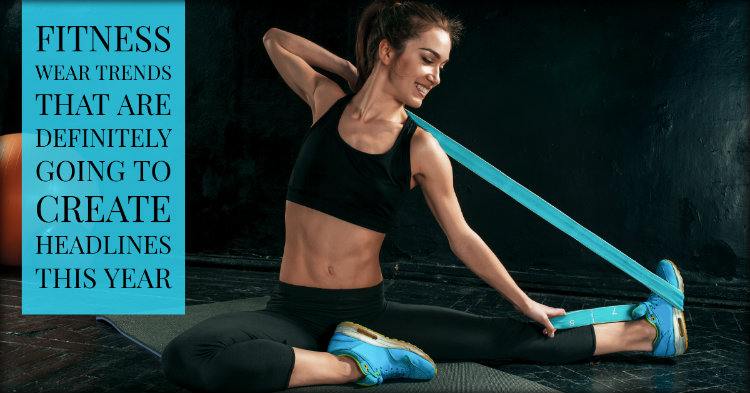 Each year new trends are being introduced in the fashion sphere whether its street wear, work wear clothing and more. Activity wear is also a popular part of the bandwagon. Fashion has slowly crept into the world of fitness and has given birth to the best possible apparel that makes workout a lot more pleasant and bearable. Hence, retailers can have a look at the inventory of fitness clothing manufacturer. Meanwhile read on to know about the various trends that are worth the bulk investment.
Animals are born to look good with stripes, but when it comes to humans, the style can be a hit or a miss. Although taking risks is something that is ingrained in the human nature. Hence, try a pair of black and white stripped leggings for the next Pilates class. The fabric is extremely stretchable- hence you don't have to worry about stretches when it comes to the splits.

Numbered jerseys have exited the market a long time ago. You don't have to wear the boxy tees anymore. This year the focus is completely on fitted cropped tops. Not only this, you can get a full set of coordinated leggings in grunge floral prints, geometric patterns and even botanical motifs. At least you'll know how far you've advanced in the abs department as well.

Watch out! This year color blocked sports bras are a huge thing. The focus is especially on the primary tones that makes the bras even more versatile in appearance which means you can not only wear it to the cardio session, but the brunch meets with friends after the training as well. The addition here being the oversized top!

Don't shy away from the opportunity of wearing a bold jumpsuit to the training. Now that leggings appear monotonous, jumpsuit does a great work of being a breather from the usual workout wear. Not only this, fitted jumpsuits that are made with fabric for controlling the body temperature is something that will be really helpful for the yoga class.

Trainers with cushioned soles are definitely utilitarian in nature but apart from that sometimes-fashionable features turn out to be useful as well. Hence, get one that is made of a mesh breathable material that will help you score a bonus on both performance and fashion department.
Retailers who want to include trendy fitness wear in their store can get in touch with one of the popular wholesale workout clothes for having the bets stock in their store.