Eight Iconic Workout Clothes To Fulfil Mens Fitness Goals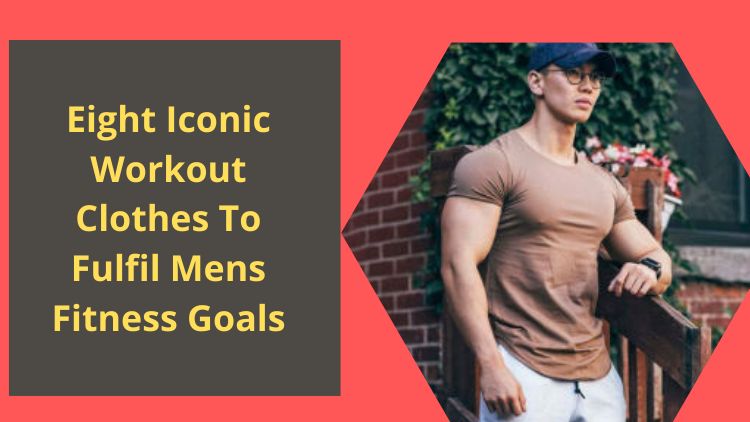 Modern day workout clothes for men are crafted with extra care so that those wearing it feel comfortable in fitness apparels that wick moisture and are well-ventilated and breathable. Such flexible, expandable and odor-resistant clothing might just be what your workout wardrobe needs to give you inspiration for an energetic workout round. As a business owner with the aim to add quality mens fitness clothing to your stock, you should connect with one of the high-rated wholesale fitness apperal manufacturers. Such a manufacturing unit can lend you high-performance activewear at affordable prices.
1) Muscle tank
A motivational graphic tank top can take your fitness game to the next level if it has adequate sweat-wicking and ventilation properties.
2) Workout shorts
A sleek looking lined gym shorts can be a functional and stylish choice for you to workout in.
3) Muscle tee
A muscle tee hits many cords correctly with the arm hole giving just the right amount of room without appearing droopy or overexposing. Choose one with a cotton-poly blend to assure a comfortable and flattering fit. One with bold graphics and innovative, body-hugging fabric can be your trending fitnesswear.
4) Fitness hoodie
A mid-weight hoodie is the perfect top layer to sport before and after your workout sessions. Look lean and comfortable as you wear this top-layering as you exercise in the cold outside during winter or spring.
5) Performance tights
For today's fitness-addict men, workout tights are an essential wear to possess. Go for tights with a four-way stretch with wicking anti-odor finish to lend you style and comfort.
6) Running pants
Sleek and functional running pants can be the ideal garment for your outdoor runs or morning hikes. These can block both the wind and the rain as well as ensure that you look modish and stylish. You can rely on such lightweight and comfortable pants for short or long distance traveling.
7)  Sports shorts
Cool activewear shorts that feature striking graphic designs can be a great option to wear as you play tennis or any other sports. Select one with a durable fabric that gives UV protection to stay protected as you play.
8) Compression calf tights
As an athletic man looking out for quality compression wear, you need to make an exclusive pick to access compression tights that level up your exercise. Your compression tights must have the fit and durability you need for gym hours along with visual liveliness of prominent colors to make you look fantastic.
As a business owner who wants to upgrade your men's workout wear collection, be sure to contact one of the well-known activewear manufacturers, popular as one of the leading compression clothing manufacturers. Then your workout clothes and compression wear stock can become all-inclusive and trendier.
Audio Version:- Click Here
Direction:  https://goo.gl/maps/sZbRuy3gUpQ634v56