Do we Know the Difference Between Good Yoga Pants and Fine Leggings?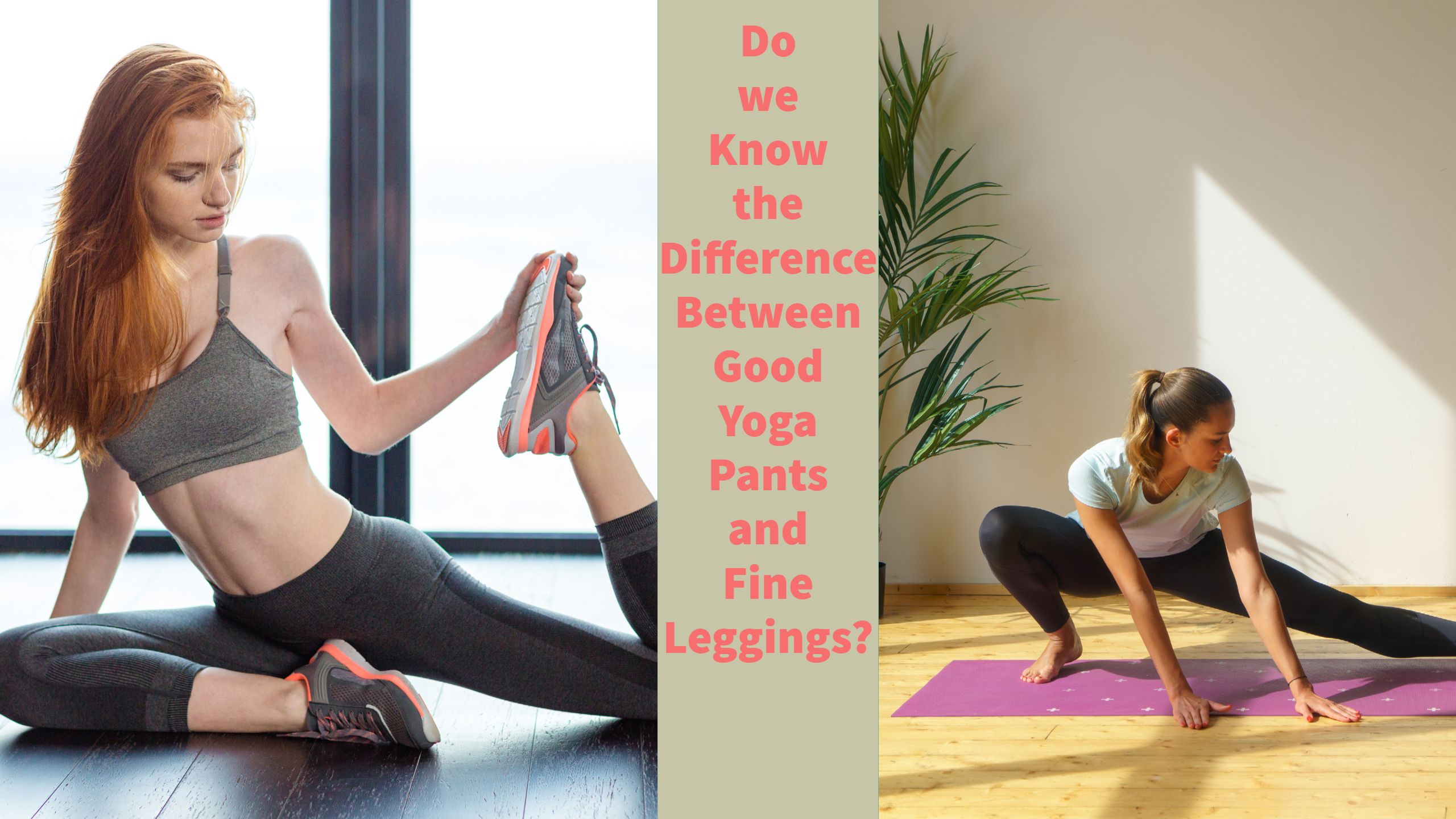 We wear either of the two, almost all the time, be it going out on a run or simply doing yoga. It is the perfect piece of clothing even when we just want to head to the store to get some snacks. At this point, both yoga pants and leggings have taken up a huge space in our daily lives.They are undoubtedly fashionable, thus one can wear it to various activities and events. But many ladies are not completely aware of the difference between the two. They have lovingly categorized them under one umbrella of soft tight bottom wear.
There is a huge difference between each kind of bottom wear and one should have full knowledge about it to know when to wear it and where to wear it.
In this blog, let's look at the basic differences between yoga pants and compression leggings.
Yoga Pants
Yoga pants have become very popular in the last couple of years, the same as the leggings. Yoga pants are taken into account as an alternative to bottom wear and they are worn nonchalantly in most circumstances. Many women love putting on yoga pants with no pressure of knowing the significance of it. But it has now become one of the trendiest fashion garment and it is here to stay. The primary difference between leggings and yoga pants is the width of the waistband. In all yoga pants you will get a thick or at times double material casing your waistband but at the same time very supple so you won't sense the pressure.
Leggings
Wholesale compression leggings have become trendy as of now, they are a remarkable alternative for many actions and they look great if paired by the book. Back in the time, leggings were just a piece to layer your rest of the outfit with. It was randomly picked and put on, mostly to save your legs from feeling cold but now it is a completely different story. These days, we sport leggings wherever we go and not as a layer anymore. We are heading to the stores, to the doctor in it. We pair them with casual clothing and others too to find the correct combination.
Retailers who are in search of the best wholesale activewear to add to their retail collection should contact the leading yoga pants manufacturers USA and take a look at their vast collection and pick out the pieces needed. State your bulk requirement to them and their support team will reach back to you for the same.
Audio Version:- Do we Know the Difference Between Good Yoga Pants and Fine Leggings?   
Direction:– https://goo.gl/maps/sZbRuy3gUpQ634v56