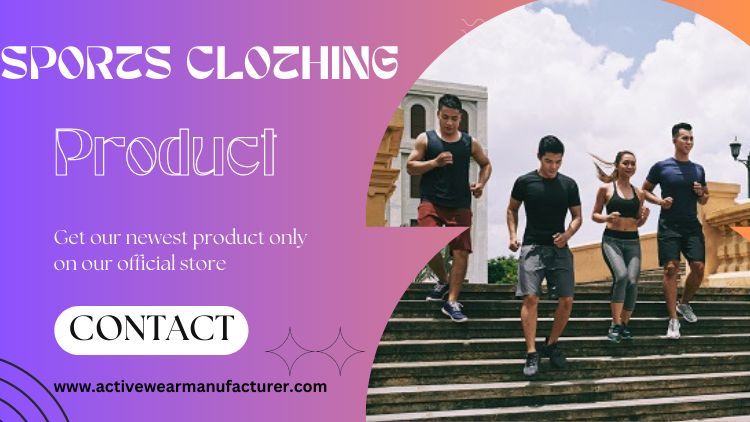 Do This To Work With an Eminent Sports Apparel Maker
For small and medium-sized business owners, finding the right sportswear manufacturing unit can be a challenge. After all, your brand reputation and whether or not you will be able to make a good profit depends on them.
There are Several Essential Factors To Consider in Order To Find The One For You.
The most important is the quality of their work. You should always check the quality of the manufacturer's work when you are dealing with the sports clothing business. To find out about this, ask them to show you the list of their previous clients. Get feedback from them and know about the manufacturer's work ethic. To check their expertise, enquire about their product development procedure, ask them about which fabrics are good for generating sportswear, and see whether they offer any additional suggestions about your business. One of the most famous sportswear manufacturers Europe is not only known for offering premium-quality products but also gives extra tips on how to take your business to greater heights of success!
Check what type of catalog the manufacturing company comes with. Is it vast or does it hold limited items? Are the pieces always in stock and the manufacturer keeps on adding fresh items to the collection or most of the items are out of stock? Are the styles what you are looking for? To satisfy you and your fashion and fitness-loving customers, the catalog should display everything— from sports bras to joggers to sweats to hoodies, and more.
Price is another vital factor when choosing a good sports apparel maker. You won't really have a large budget for your sportswear business right in the initial stages. It will be tight and every dollar will count. So, the rates should be reasonable and make sure there are no unwanted surprises during the production process. If the company offers additional deals and discounts, then there will be nothing like it!
Always work with a manufacturer that not only provides loads of unique and simple customization options but also allows you to design your own collection. Hearing about your business requirements and wishes, the supplier should be able to understand all your wholesale creative needs and should be able to produce accordingly, delivering them at the earliest possible.
Finally, grabbing pre-productions samples is crucial for your business. Never forget to ask the manufacturer about them, if you don't want to end up with a whole lot of incorrect pieces and suffer a huge money loss.
A private label business owner with a dream to invest in your own unusual collection of activewear? Get in touch with an esteemed private label activewear manufacturer now! Such a supplier offers striking custom design options!