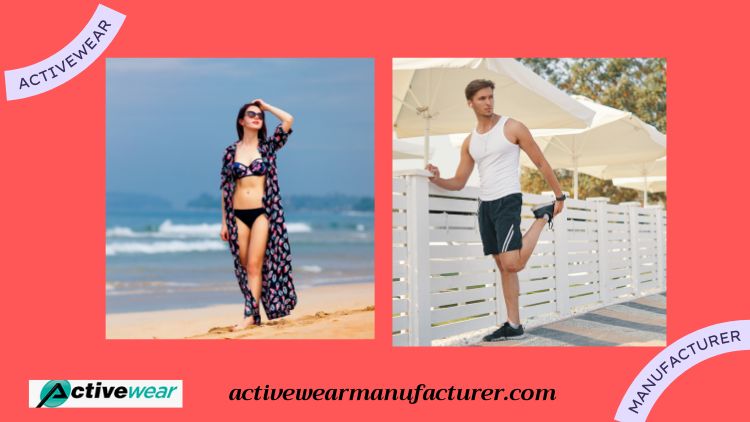 Choose These Five Fabrics Placing Your Bulk Order For Activewear
When you are a business owner who deals with activewear, you know how much people love a nice pair of quality fitness leggings and other workout wear, so when choosing the fabrics for your fitness clothes from one of the best activewear wholesale vendors you should always be careful, as the quality of the workout clothing and the reputation of your brand is majorly dependent on the fabrics.
Remember, activewear can be made out of many fabrics but not all are suitable for your business. Given below are 5 top fabrics for activewear. Take a look.
Polyester is the Best!
The no. 1 fabric that is used in the production of activewear by many manufacturers and which you can trust almost blindly is polyester. This material is air-tight, long-lasting, wrinkle-free, and lightweight. Coming with moisture-wicking properties, it helps to absorb sweat, thus helping the performer get going with the workout.
Dependable Nylon
Once, synthetic fabrics were heavily and only used in the making of women's stockings. However, times have changed, and now fitness wear manufacturers use them in the creation of tracksuits, gym shorts, and other workout wear.
Nylon is not only resistant to mildew but it's known to be quick-drying as well. In addition, it's also a breathable material. Known to be moisture-wicking, it allows cool air to reach the skin and helps in letting fitness enthusiasts stay comfortable while working out.
Popular Mesh
These days, no matter which manufacturing company you consider, if you take a look at the product catalog, you will notice that many activewear clothing items have mesh designs in them. This is because the mesh fabrics add coolness and breathability to fitness wear. Mesh is highly preferred by people who stay in a region where the climate is warm and humid.
Stretchy Spandex
Spandex or 'Lycra' is one of the most trusted materials when it's to fitness wear. It's super stretchy and elastic and is simply the best for those who are totally into a daily disciplined exercise regime. For yoga and weightlifting, activewear constructed out of spandex is too good, as it allows complete freedom of motion. Whether it's sports bras, leggings, shorts, or track pants, ensure it has spandex in it.
'Surprising' Seamless Fabrics
The seamless fabrics are also great for exercising. Soft, lightweight, and comfortable on the skin, they are a delight to have on the body for any fitness lover. The activewear styles made out of seamless materials may appear small but it's different once it's worn, as they can stretch to a great extent. These kinds of fabrics are best suitable for people who are into leisure workouts, low-impact exercises, Pilates, and yoga.
Are you a private label business owner thinking about launching your own unique activewear collection? A collection that differentiates you from the rest in the fitness wear market? Hurry and connect with a prestigious private label activewear manufacturer today to grab the best! Such a supplier comes with top-notch customization services!