Athleisure Trends That Will Give You A Run For Your Money!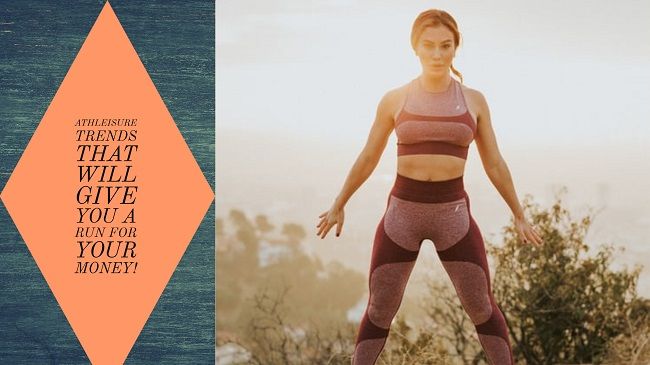 Athleisure has carved a special place for itself in our hearts. With bold, mood-enhancing colors and-of-the-moment prints and urban take on the classic workout staples, chances are that you'll find apparel pieces that will definitely make you want to break your bank! Owing to the demand for such clothing pieces, one of the popular gym wear manufacturers have designed a collection of sartorial athleisure clothing pieces for women, that you can definitely have a look at. Therefore, let's read on to know more about such iconic apparel.
The Windbreaker
With a return to the '80s on all of the fashion runways, throwback windbreakers have made a huge return. You can style yours with leggings or tucked into denim outside the gym. These are the perfect layer wear for the upcoming season for girl's who have a penchant for the art hoe aesthetic and listen to Blue Jeans by Lana Del Rey on shuffle.
The Neon Turtleneck
There's a piece that you can easily wear at the gym or in a fashion-forward outfit. Neon is huge this season, and turtlenecks are easily the best layering piece for pulling it off. Wear it alone with jeans, or layer a button-down on top.
The Sweatpants
If you're looking for your next WFH outfit, make sure it involves sweatpants. These are the perfect comfort clothing pieces that is not only super versatile but is available in a variety of colors and patterns that are perfect for styling for your virtual sessions.
The Flame Print
You've probably spotted flame prints all over Instagram, but now you can try them out for the gym. These are the new animal print considered to be the follower of the wild tribe aesthetic. The best way to style these is by pairing dark neutral tees with the leggings.
Get in touch with one of the popular fitness clothing manufacturers in the industry and browse through the vast assemblage of trendy apparel pieces that the supplier has in store. You can get these outfit in diverse sizes, perfect for catering to your broad audience base. Make sure to communicate your wholesale needs to the help team for the same.
Audio Version:- Athleisure Trends That Will Give You A Run For Your Money! 
Direction:- https://goo.gl/maps/sZbRuy3gUpQ634v56