A Guide To Gym Wear For Fashion Conscious Men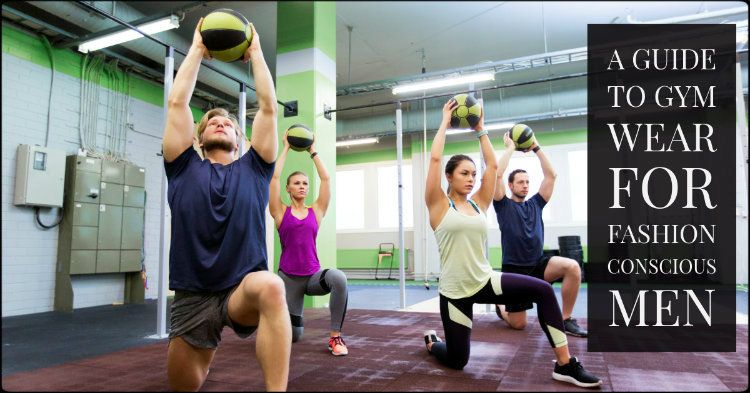 Fitness and fashion are having a moment together at the present style era which has definitely given birth to the viral athleisure trend. Men have started giving a lot more focus towards the style quotient of the workout outfits as much as to the functionality part of it. Hence several wholesalers are activewear manufacturing activity wear that abides by this criterion to keep up with the increasing demand for the athleisure wear that has become a favourite of the millennials irrespective of they are wearing it to the gym. Everyone wants to look their real best while working out, some are there at the gym for getting fit while some are there to socialize. Whatever it is, wearing good clothes is always a priority in the list.
A smart t-shirt
The most basic thing you can wear to the gym is a well fitted round neck t-shirt. Please do not wear an ill-fitted or a baggy t-shirt as it will make you look sloppy, hence opt for the fitted ones as it creates a smart and attractive silhouette.
A pair of fitted track pants
Invest in a good slim fit track pants but not a skin fit track pants, mind you. The pants should be comfortable and allow you to exercise without any hindrance. Most importantly, you should wear a sweat-wicking track pant as it will allow the moisture to evaporate from the body.
Stylish gym jackets
Gym jackets are a necessity especially if you're training outdoors. Make sure to wear fitted jackets that are made of materials especially designed to be outdoor friendly. For a good layering option, wear a nice and well fitted sports bra and tank top underneath it, so that you can open the jacket whenever you feel warm.
Pair of great shoes
Shoes are an essential aspect of the gym not only for the fashion properties but for fitness reasons too. You cannot wear just any pair of shoes you like to the gym. Do some research and find out the type of shoes that will meet your preferences for the gym.
For summers it is obvious that you want to wear a pair of well -fitted shorts to the gym. You can opt for either the compressed or the normal nylon ones, according to your workout needs. These shorts are especially beneficial for a rigorous leg day at the gym.
Comfortable tank tops
Do you want to show off your ripped biceps or chest muscles at the gym? Well, a nice tank top will do the trick for you. Nowadays manufacturers are producing pieces that are highly functional due to the compression fabrics used to make the tanks and the moisture wicking ability imbibed in it.
Customers can get the best of fashionable activity wear from one of the popular gym clothing retailer. To look at the impressive collection of clothing, have a look at the site and purchase the required products.