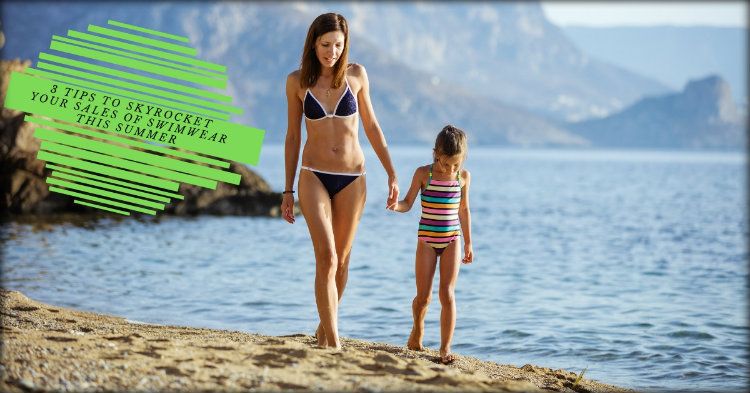 3 Tips to Skyrocket Your Sales of Swimwear This Summer
Yes, the sales of swimwear usually rise during summer. However, instead of solely relying on the market trend, what if you can double and even triple your sales by proactively taking smart measures? Wouldn't that be cool!
If you're a clothing retailer, in this sub-niche, here are three tips on how you can skyrocket the sales of your swimwear collection this season:
Diversify your swimwear collection
Customers are looking for new and different varieties of wears. And this is just as true with swimwear. So, if you're stilling selling the same types and varieties of bikini, bandeau, and one-piece, you would, of course, sell less.
Get in touch with one of the top swimwear manufacturers who has a large catalog for women and men. Browse through and pick some fresh varieties to diversify your collection.
Customize your order
You and your close competitors have virtually the same kind of wholesale activewear and swimwear collection. This usually spreads the incoming demand, marginalizing the revenue for all.
So, if you want more sales, you must aim to have a distinct collection. And the easiest way to do it is to personalize your wholesale. When placing your bulk order, customize the swimwear with unique colors and designs.
This will separate you in the crowd, even establishing you a core customer base.
Invest in Facebook ads
Facebook, and even Instagram Stories, ads have made increasing sales in a quick span quite simple.
Run ad campaigns on these platforms. Target your local audience, yes, but also those districts or avenues that are closer to the beaches. More people hit the sand in these places. So, demand for swimwear is usually high from these selected areas.
Through Facebook ads, you can easily target them. Use a custom copy, announce new offers (like a limited-time discount), and be engaging.
These are three simple tips on how you can skyrocket the sales of your swimwear collection this summer. Just be smart in your overall approach and, most importantly, do something. Unless you do something, how do you expect to increase your sales?!