What To Wear To The Gym? : Four Dapper Workout Outfits For Men!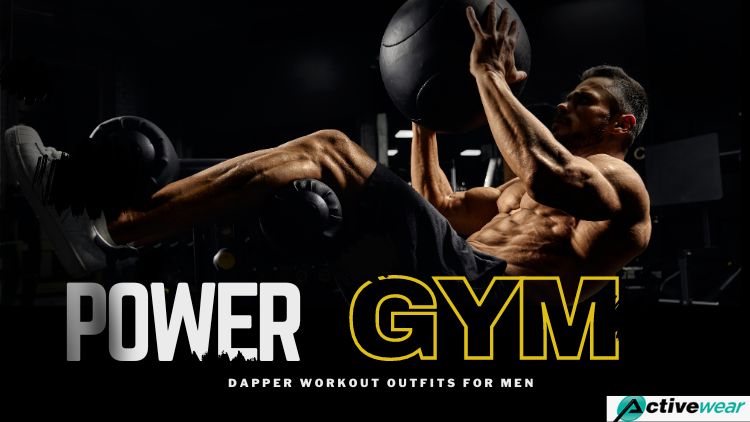 Do you follow a specific gym routine to keep your muscles well-defined? Then, you must have heard how wearing the right workout attire can evidently level up your performance and enhance your comfort. So, it's time to use this knowledge to dress up accordingly for your gym rounds. View our fashion tips for athletes to elevate your gymming experience from now on! As a private label business owner, eager to spruce up your men's workout wear collection, you should associate with a reckoned fitnesswear manufacturer to wholesale purchase trendy athletic clothes for dudes and allow your customers to know in detail about what should you wear to the gym.
1) Edgy Tees + Flexible Sweatpants
Going to the gym for an energetic workout session? Then, pair a cool t-shirt in black or grey with your dark joggers and white sneaks. You can also go for fitness tees in bright hues such as red, blue, green, yellow, violet or any other appealing color. Opt for this casual and smart combination to build your muscles with extra vigor!
2) Dynamic Tanks + Light Shorts
Want to show off your macho physique that you've earned by lifting weights and doing intense exercises? For that, you can team your muscle tank tees with breezy shorts and trainers to look handsome as you carry out workouts, staying at ease and relaxed. Go for neutral colors or bold duo tones to bring out the swag of this dashing gym outfit.
3) Stylish Hoodies + Stretchy Trackpants
To stay warm and cozy during winter workouts at the gym, it's usually the decision of pros to choose hoodies in striking hues that are specifically crafted with moisture-absorbent fabrics. Combine such pullover hoodies in dark grey, navy blue, yellow, deep blue or in dual combos of black and grey, beige and black or black and maroon with black-colored fitness pants. Carry this suave outfit to the gym to look fashionable as you engage in your exercises during fall or winter season.
4) Tight-Fitting Compression Wear
If you want your workout ensemble to be highly functional, we suggest that you switch to compression clothes that superbly blend support and comfort. Pair high-tech compression tees in cool shades and interesting prints with compression tights to boost your gym performance marvelously. This combination acts as the most suitable athletic attire to speed up the recovery of your muscles and attain effective workout results.
Keen on bulk sourcing mens activewear for your outlet's fitness clothing stock? Then, coordinate with the best among wholesale clothing manufacturers Australia presenting a massive catalog of quality fitnesswear for male athletes. Connect now to avail super-cool mens workout clothes in latest designs to entice your gym-addict customers!