Ways To Wear Leggings: Easy Style Tips To Remember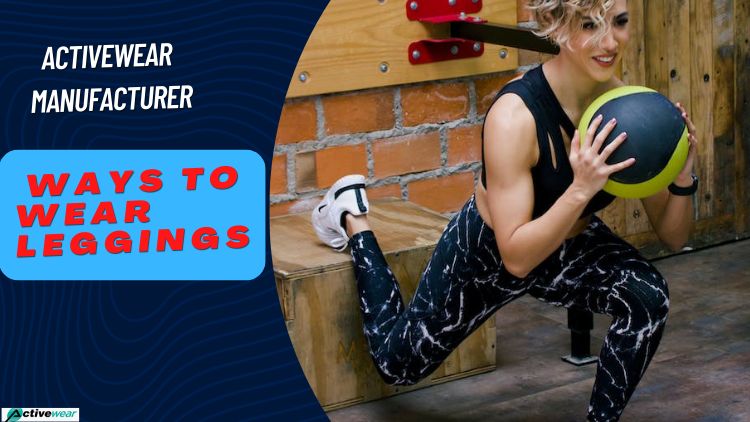 Stylish, comfortable, and versatile, leggings are liked by every woman all across the world. Form-fitting and stretchable, they are ideal for every body type. Do you want to know how to wear them and make creative outfits out of them? Keep on reading till the end.
The slim-fitting pull-on pants which are made out of stretchable materials and stay on with the help of an elastic waistband and no buttons or zippers are called leggings. Today, leggings come in different styles, from athletic leggings featuring flexible and sweat-wicking materials for exercises to faux leather leggings for a night out with friends. Additionally, they come in various kinds of fabrics. They can be found both in something as simple as cotton, and something as grand as leather, suede, or velvet. While most leggings are ankle-length, some are also found in the Capri version.
A trendy pair of leggings can be fit for many occasions. You just have to know how to style it in the right way. You need to see to it that the look suits the event perfectly.
If you are a retailer with a goal to grab one-of-a-kind fitness clothing items for your store then make sure to reach out to one of the best bulk workout clothing manufacturers melbourne! Such a supplier keeps a jaw-dropping collection that includes some chic, quality, and practical leggings as well!
Four Tips Worth Remembering When You are Styling Leggings
The style Tips Covered Below will Help You To Create Trend-Setting Outfits out of This Multi-Purpose Clothing Piece.
If you are someone who just loves dressy leggings look, then think about styling a pair of faux pair leggings with a chic button-down shirt, blazer, loafers, boots, or high heels. During the winter, consider wearing knee-high boots over leggings and replace the blazer with a long cardigan. Keep the makeup light. It should appear neither too bright nor too less.
As leggings are stretchable and soft, you can throw on a pair as cozy and comfortable loungewear. When it's summer or spring, you can partner a tee or a solid crop top with printed leggings. Adding a denim jacket will give more character to the look. In winter, style an oversized cardigan with black leggings for a casual and comfortable look.
Give a twist to the dresses and skirts in the winter by clubbing them with cotton or wool leggings instead of tights. Sport pitch-black leggings under a skirt with a long sweater or turtleneck as the top wear or you can also try a tunic top with tight charcoal grey leggings. Finish your look with ballet flats or ankle-length boots.
There's nothing like styling leggings to get a sporty and comfortable athleisure look. Printed leggings or vibrant leggings are acceptable as workout wear. Just throw on something as simple as a basic solid-colored tee over it. During the winter, go for a long-sleeve tee and a hoodie over your leggings.
As a business owner on the lookout for top-notch and reasonably-priced activewear clothing pieces, place your bulk order from a reliable fitness clothing manufacturer atlanta! Unbelievable discounts are there on wholesale shopping!