The Top Undeniable Boons of Wearing Leather Leggings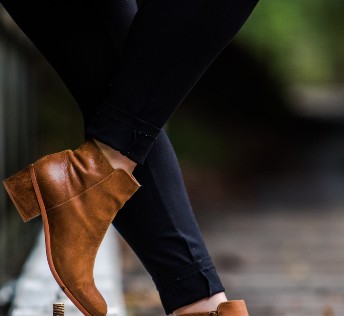 The majority of women are prone to follow a particular fashion bandwagon. Wearing leather leggings is surely one notable among them. When it comes to the matter of wearing leather leggings, most of us get sceptical and that is completely fine. Once you start using leather leggings, you can understand why these leggings have been becoming the most
popular among ladies.
Leather leggings are a special category of leggings that are made up of lambskin leather. These pants are best known for their softness, luxurious appearance, thin texture, comfort, and eliteness. Wearing these pants is comfortable that it feels like butter on your skin. Likewise, leather leggings have some more obvious benefits which we would explore today in the next segment.
Resemblance With Jeans
The very first advantage of wholesale running clothing like leather leggings is their resemblance to jeans. Jeans are the basic need of countless women and men all over the globe. As we already cited that these pants are made with lambskin leather and a suede covering which makes them look like jeans. For those who want to have the comfort and durability of leather with the stunning looks of denim, leather leggings are the one-stop solution for them.
Super Soft Texture
The next boon of leather leggings on the list is their super soft texture. Though denim jeans look extremely classy, they do not feel soft on the skin. But leather leggings are an exception in this case. Since made with lambskin leather, leather leggings are unbelievably soft, smooth and durable in nature. In comparison with denim jeans, leather leggings are available in much more variety.
This is because leather leggings are made up of softer top-quality leather. While on the other hand, jeans are made up of denim and the difference between these two materials is like hell and heaven. Denim is stiff and hard but leather is much more pliable and softer. For this reason, leather leggings are now the new hot trend of bottom wear.
Form-Fitting
Now what is form-fitting? Form-fitted clothes are those which fit so close to your body that it complements your body structure. We all know that loose baggy clothes can look boring. But with leather leggings, there would be no such issues. With the form-fitting feature, these leggings can hug your leg tightly so that your body can get an attractive look. Though leather pants offer the right fitting, they do not make your leg constricted or tight, rather the fitting these pants offer can complement your body.
Warmth
The next notable benefit of leather leggings which is much lesser known is the warmth. As we are going towards winter slowly, the temperature would continue to plunge. In such a situation, leather leggings can be a great option to prevent cold. Since leather is made from animal hide, it makes a layer of insulation which protect human skin from extreme weather conditions. Hence, if you live in a very cold region, there would be no matter of worrying as you can buy leather leggings for your need.
So that's all for now. Go grab your favourite leather leggings from your preferred fitness clothing manufacturer in USA and get a super attractive unique look.