Styling Sportswear With Inspiration From The Famous Female Athletes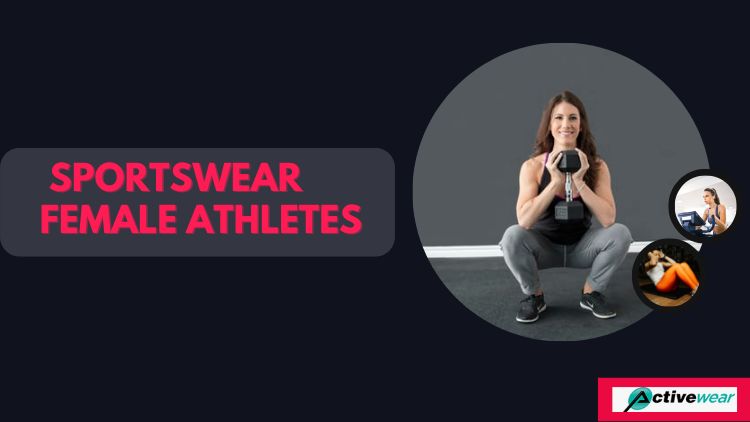 The most underrated category is found to be sportswear when it's about womens fashion. Though it is true that they are basically meant for playingsports but they can also make you look quite fashionable if you can style them flawlessly. Taken to be the most comfortable and modish clothing, they have gained immense popularity lately. One of the most sought-after women sportswear manufacturers offers a jaw-dropping assemblage in abstract prints and peppy colors!
Gone are those days when sportswear was restricted to just working out or gym sessions. Today, fashion trends have changed to a great extent. Even the most well-known female athletes are giving some major fashion goals in them.To pull off the sportswear look effortlessly, try to keep things light and simple, sort out your wardrobe, pick your accessories carefully, don't be scared to show it off, and be confident in them.
In order to be a pro at styling sportswear, apart from knowing the basics, you should have the right pieces in your wardrobe.
Boxy Shorts— With a Crop Top
Are you one of those girls who always had an opinion like ''Ew! the boxy shorts are only for men!''? Take inspiration from Saina Nehwal's popular lookwhere she looks both casual and stylish in the simple jet-black boxy shorts with a mov tee while playing one of the most important matches representing India. These boxy shorts give you your desired comfort and you can consider pairing them with body fitted crop top if you want a more fashionable look.
Sports Bra Redefined
The most common yet trendy sportswear that is a favorite of most female athletes is a sports bra. Whether you decide to wear them under a cool printed t-shirt or partner them with a denim jacket, they never fail to make a style statement. The retired American soccer player Brandi Chastain's black sports bra with white shorts look, though became quite the talk of the town but that was how she set the mark for today's modern-dayfemale athletes. Women now are ruling the sports bra look in almost every sport and everywhere.
The Not-so-Casual Blue Tracksuit
The product that is most picked and favored by women just after the sports bras today is atracksuit, and why not? After all, they are just perfect for workout days, stylish yet comfortable. Follow the lead of the famous German soccer player Melanie Leupolz, who showed how to ace the blue tracksuit with white sports sneakers look as she posed in front of the camera.
Finishing Touch With the Trendy Sports Shoes
No sportswear is complete without sports shoes and a great pair of shoes does a lot to compliment your outfit. Long gone are those days when sports shoes were considered fit for only playing sports. Today, you can wear them to provide a sporty touch to any of your looks, from casual to traditional! From a tee and sports pants combinationto a coordinated set, you can pair them with anything you want. They give that extra edge to your attire with their cool designs!
Are you a business owner keen to add fashionable bulk athletic apparel to your store's fitness wear collection? Hurry and get in touch with a reliable activewear manufacturer now! The wide collection brought by such a supplier is worth taking a look at!