Some Of The Most Famous Workout Looks Of The 'Poor Things' Actress Emma Stone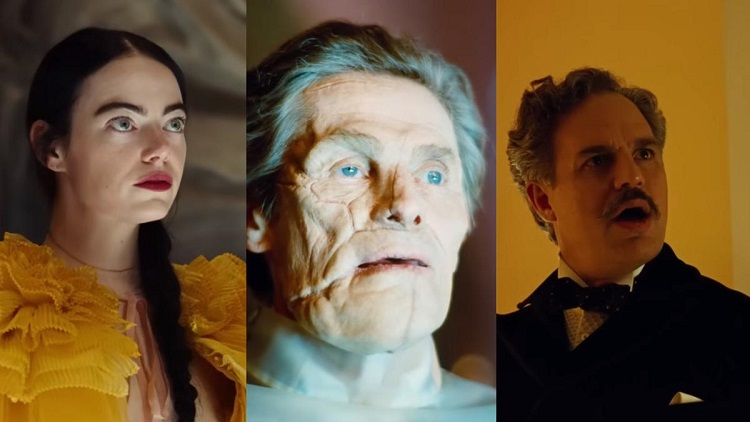 Last Friday, 'Yorgos Lanthimos' Poor Things received more than a 10-minute standing ovation at the Venice Film Festival. As per reports, some also cheered for the movie's Greek director. Those of you who absolutely love black comedy are bound to fall for the film plot as it's a hilarious science fantasy black comedy that features Emma Stone as a woman who is brought back from the dead by a crazy scientist and goes on an odyssey of sexual liberation and self-discovery.
Though Emma couldn't attend, her director spoke highly about her efforts and praised her for understanding the character well. The film received great reviews from various critics and this shows the dedication of the 34-year-old.
As a business owner dreaming of buying extraordinary, best-quality custom workout apparel for your store, hurry and get in touch with a distinguished fitness clothing manufacturer today! Such a supplier offers free workout clothes samples!
Due to the script's demand, Stone had to show her body for some scenes and the actress did her job confidently, all thanks to her workout routine, which includes yoga, heavy weightlifting in the morning, cardio drills, Pilates, strength training, and lots of deadlifting.
Check out some of her coolest workout looks: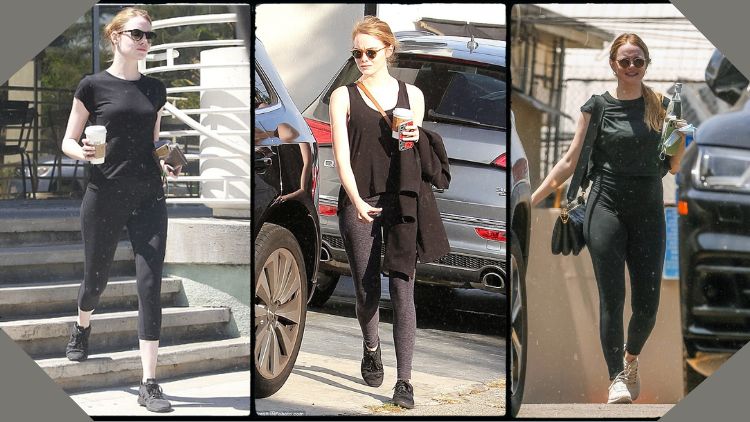 Crop Tee, Leggings, Sneakers
The American actress once arrived at a local gym looking stunning in a simple all-black outfit. For her exercise, the Oscar-winning actress kept things casual. She sported a black crop tee, matching black leggings, and grey sneakers.
Tank Top And Leggings
Indulging in weightlifting and other high-intensity workout exercises helped her get into the role of Billie Jean King in Battle of the Sexes. In one of the pictures from inside the gym, she could be seen weightlifting in a black tank top and black leggings with a print around the calf.
Tee + Capri Leggings + Gym Shoes
You will admit for sure that no one can pull off black as well as Emma Stone. Evidence? One of her post-workout looks, where she looked effortlessly chic in a simple black t-shirt, black capri leggings, and charcoal black gym shoes.
Capri And Sweatshirt With Cool Accessories
Even a loose, baggy appearance looks great on her. On her way to the gym, the La La Land actress was spotted in a black loose capri, grey sweatshirt, and black shades, and carried a stylish black tote with her.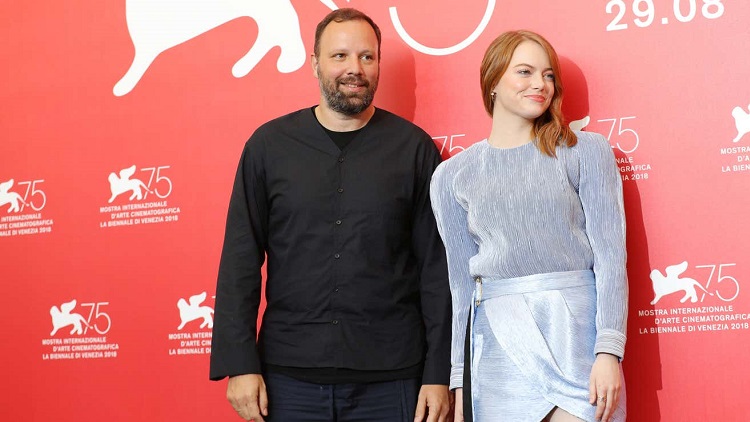 If you are a retailer searching for high-quality, modish, comfortable wholesale women's compression wear, then without waiting a minute more, hurry and reach out to an illustrious womens compression wear supplier now! Crazy deals and discounts are offered by such a supplier!