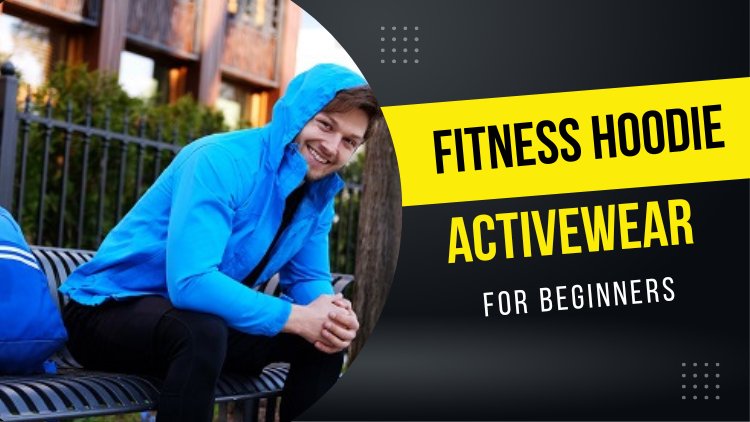 Six Uber-Cool Fitness Hoodie Outfits For Men To Rock Their Athletic Style
Prefer to workout in hoodies in cold weather? Well, most fitness-addict guys like to do their exercises wearing hoodies when the temperature is slightly cooler as this outerwear acts as suitable activewear to burn more calories during gym hours. Right from bodybuilding workouts, push-ups, running and jogging to aerobics, boxing, cycling and high-intensity exercises, you can do all kinds of physical activities in your fitness hoodies to stay comfy and look fashionable. If you're a business owner, on the search for men's fitness hoodies, make sure to connect with a top-rated fitnesswear manufacturer with a massive collection of unbranded gym clothing wholesale including dapper workout hoodies.
Below are Some of the Coolest Outfit Trends to Carry your Fitness Hoodies with Brand New Confidence.
1)Red Fitness Hoodie With Dark Blue Joggers
Pair a cozy sportswear hoodie in vibrant red color with deep blue joggers and white sneakers to create a stylish gym outfit that's bound to capture everyone's attention!
2)Violet Fitness Hoodie and Red Sweatpants
Want to wear a unique outfit for working out? You can team your warm fitness hoodie in appealing purple shade with your stretchy red sweatpants and dark-colored sports shoes to ensure comfort, flexible workout movements and an edgy look!
3)Yellow Fitness Hoodie with Black Fitness Pants
Wondering how to add vibrancy to your athletic attire without overdoing it? Combine an eye-catching yellow fitness hoodie with moisture-wicking fitness pants in bold black to bring to life an unusually striking and suave gym outfit. Finish this sporty outfit with black sneakers and you're ready to hit the gym!
4)Orange Fitness Hoodie and Navy Joggers
If you're confused about what to sport with your soft orange hoodie, we say that you grab a pair of joggers in neutral hue such as gray to team with it. Complete this fresh and trendy workout ensemble with white sneakers displaying hints of blue and orange and you're all set to build some muscles!
5)Royal Blue Fitness Hoodie with Black Shorts
Pair your sweat-wicking hoodie in midnight blue with breezy black shorts and white gym shoes to appear happening and ultra-cool, evoking athletic vibes!
6)Dark Gray Fitness Hoodie with Maroon Sweatpants
Gray is a popular color in men's hoodies. And if you need a hoodie to workout in, you can choose a breathable hoodie in dark gray to pair with dashing maroon sweats. Wear sporty footwear in matching colors to give your gym attire a dapper finish.
As a retailer, on the lookout for men's fitness hoodies, you should associate with one of the promising activewear manufacturers USA with an extensive men's athletic wear collection. Such a broad catalog will enable you to stock up snug fitness hoodies in bold shades and contemporary designs.