Reasons That You Should Wear Tracksuit for Workout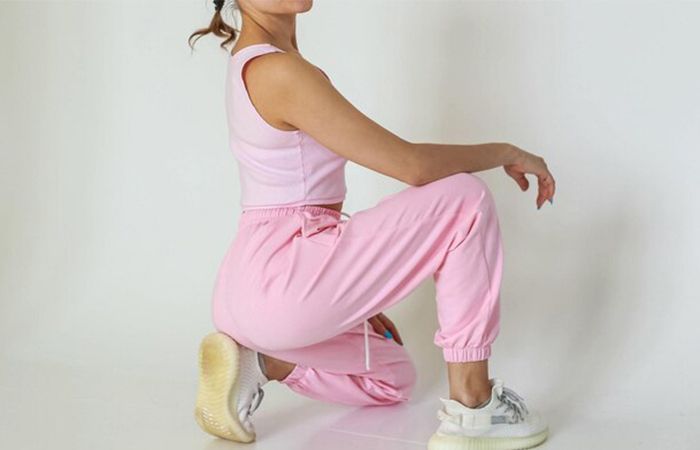 Tracksuits have become a staple in modern fashion and are the perfect go-to clothing for men and women. Not only are they comfortable and stylish, but they also come in various colors, materials, and designs. Whether you're looking to make a fashion statement or want something effortless yet trendy, tracksuits are the way to go. So, if you have an online store and want to purchase affordable and premium quality material, then a private-label activewear manufacturer is your go-to place.
Tracksuit-style bottoms are usually made from lightweight materials, allowing greater comfort and flexibility during movement. This makes them ideal for running or exercising at the gym. But there are other reasons out there that show that you should include a tracksuit when you are working out.
Different Reasons That You Need To Wear Tracksuit While Working Out 
Calorie Burn
Regarding burning high-calorie, tracksuits are ideal for you to use. There is no rocket science as it helps increase the body temperature while doing strenuous exercise. Wearing a sauna suit in the sauna is a specialized tracksuit that can aid in temporary weight loss by effectively eliminating water weight from the body through excessive perspiration.
Helps in regulating Body temperature
Another significant benefit that helps you decide to use a tracksuit while working out is that it helps regulate the body temperature. Depending on your goal, it can effectively reduce your body temperature from a resting state, regardless of the season. Whether it's long sleeves, long pants, or a zipper, this apparel can keep you comfortable in warm and cool conditions. By keeping the elements at bay, it achieves this impressive feat.
Environmental protection   
While a tracksuit may not seem the obvious choice for a summer workout, it can protect from various environmental hazards, such as harmful UV rays. Thus, remember to wear your pair before working in an open area under the sun's scorching heat.
Mobility improvement 
The tracksuit provides optimal comfort, enabling effortless movements and unrestricted mobility. Its stretchable material allows you to extend your arms, perform various exercise positions and reflexes, and even run for hours without hindrance or strain from heavy fabric or limited motion.
Prevent Moisture
Wearing a tracksuit is an effective way to shield yourself against environmental elements such as moisture and wind. During the winter season, it can protect you from the cold winds and rain moisture, preventing you from falling sick. Similarly, it is a barrier against external moisture in summer, keeping you dry and comfortable. Thus, get the best wholesale activewear suppliers in Australia for your customers. 
So these are some of the most common benefits that help you to wear tracksuits while working out. If you are confused about where to get the best tracksuits, research it and proceed.