How to Wear Sportswear To get a Super Cool Look: Mens Guide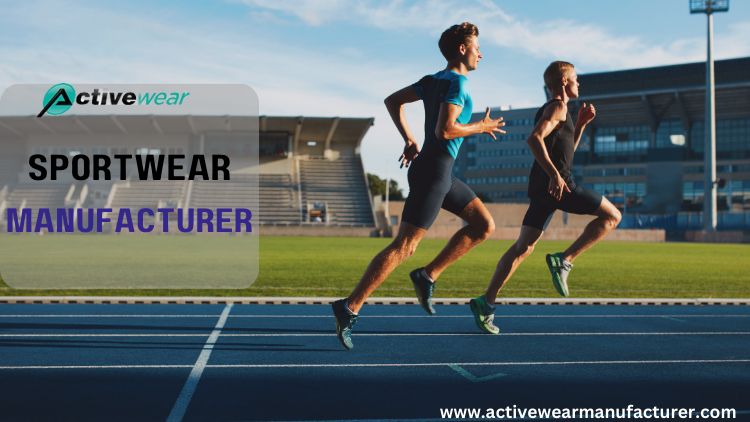 Sportswear is not always about sweating hard on the tracks or in the gym but you can also wear them to look the coolest when out on the streets. In fact, ever since sportswear wholesale has made the transition from the gym to the leisure period, the designs have been more technical, sharper, and cleaner. It's no longer as risky as it used to be once in the styling department, however, there are some rules to wearing it in style.
All Athletic On Top
It can't be any easier than this. Jackets, sweatshirts, and tees form the ideal casual sportswear look.
With Jackets
You can perfectly style those jackets for the streets which you thought are just suitable for mountain treks. Not just the athletic ones but the bomber style can also be a solid choice, especially when partnered with a luxe material or an unexpected color. If you are the type who's never afraid to experiment then there are sporty ribbed details, fancy stitching, and additional zippers calling you.
With Sweatshirts
Right now, it's like almost every designer is into upscale sweatshirts. Get one straight from your favorite brand if you like it all high-end and if you don't like flaunting much then settle for something affordable out of your wardrobe and make it look chic. Almost anything is allowed, just stick to fitted items to avoid a slouchy appearance. Blocked colors make for a clean, cool, and minimal effect that works particularly great for sportswear.
With Tees
When it's about tees, you can do whatever you like as almost anything and everything is acceptable. Graphic elements, interesting patterns, monochrome, or fitted, it's totally up to you.
Lower End? Should be as Fitted as Possible
With just two options— shorts and pants, the lower half is actually even more convenient.
With Sweatpants
Finally, that day has come when wearing sweatpants in public is more than ''just allowed''. You don't need to hide yourself from the world's accusing eyes that shout 'fashion terrorist'. However, that doesn't mean you can wear your old and torn pair. Find sweats that are soft and slim with elasticated cuffs. Minimal details, clean cuts, and basic colors work best. To create a sleek monochromatic statement, match the color with the top wear.
With Shorts
When it's shorts, aim for words like cool, youthful, sporty, relaxed, and comfortable. In any case, your shorts shouldn't look like a misfit. Go for the same (pant) rules, the only difference being here it's a little less fabric, and you are all good.
As You Get Going…
Sportswear includes shoes as well. Don't ignore them or settle for anything that doesn't really match your outfit.
Footwear
In the footwear department, sportswear means sneakers. Here, fashion meets functionality. Sporty gym shoes, simple low tops, or classy high tops— as long as you are wearing clean and well-maintained shoes, you can wear pretty much anything.
If you are a business owner in search of quality, uber-cool athletic wear for your store then don't wait but get in touch with one of the most notable athletic clothing manufacturers now! Crazy discounts are offered by such a supplier!