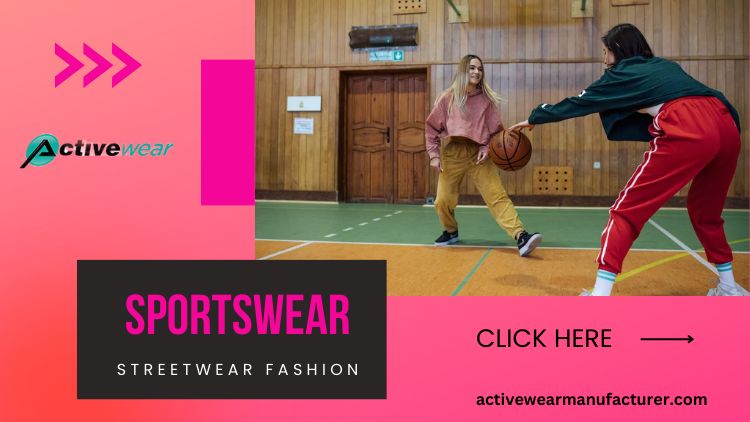 How To Carry The Sportswear Streetwear Look
Who says that you can wear sportswear only at the gym or on the field? It's so comfortable that you can wear it almost anywhere you like. The athleisure trend is the very proof of this.
The hottest trend right now is wearing sportswear as streetwear. If you want to follow the trend and bring out your super cool side to everyone's view then continue reading.
If you are a retailer or a business owner reading this blog and thinking about where to purchase trendy, premium-quality wholesale sportswear, then immediately reach out to one of the most famous sportswear manufacturers uae today! Don't forget to check out the massive catalog!
What is Meant by 'Sportswear Streetwear' Look
Combining sportswear with everyday fun clothing pieces is what you can call wearing sportswear as streetwear. Don't worry, this look is very much acceptable and keeps you comfortable all throughout the day. The appearance is uniquely casual.
Essential Guidelines
Achieving the very look needs you to be attentive and follow some rules. Why? Because throwing on yoga pants with any tee and a pair of flip-flops won't really get you any praise or appreciation but a hearty laugh from those around you for sure!
Remember, your outfit should be:
1. Comfortable
2. Have some distinct color elements in it
3. Have the right mix of sportswear and streetwear vibe
Ways to Achieve the Sportswear Streetwear Look
Add some structure to avoid looking frumpy. Grab a sports clothing item and partner it with a casual piece. Clubbing a tee with sweatpants is easy but when you add structure to it, the look becomes even better. Think about pairing a chunky white tee with track pants. If you want you can also go for a top layer. A casual jacket would be just fine. It can give you a complete look for shopping, a trip to the mall, Sunday brunch, or a day out with friends.
To create a fresh sportswear streetwear look, partner a cotton tank top with joggers, sweatpants, or denim. For the summer, you can also pick a gym tee in a moisture-wicking fabric and team it with joggers. Slip into your comfortable sneakers and you will be all set for a movie, running errands, or a day out with friends.
Okay, you don't always need to wear sneakers or sports shoes when going for the sportswear streetwear look. You can also think about opting for wedges and heels. If you want to add vibrant colors to your look then consider buying sneakers with a hint of multi-colors to them. They work great for shopping, strolls, and casual evenings with friends.
Never forget the element of texture when you choose the sportswear streetwear look. To add texture to your appearance, follow the three tips given below:
Pair a satin bomber jacket with your sweatpants for an edgy look.
Add leather leggings with sportswear for a good contrast.
Tie a silk scarf around your neck for a chic look.
Remembering these suggestions, you can use the sportswear streetwear look for a trip to the mall, date night, and casual outings.
One of the most popular canadian clothing wholesalers brings a gigantic assemblage of chic, comfortable clothing items!