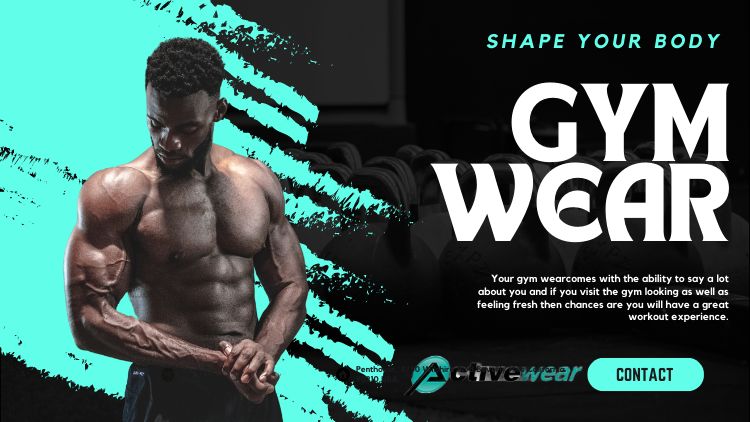 Here is How You Can Keep Your Gym Wear Looking and Feeling Fresh
Your gym wearcomes with the ability to say a lot about you and if you visit the gym looking as well as feeling fresh then chances are you will have a great workout experience.
Do you want to know how to keep your gym wear fresh so that you can work out for a long period of time minus any foul odor and irritation? To know all about it, make sure you read till the end.
Gym clothes? But why?
There are many expectations for style, comfort, performance, and more when it comes to gym wear. No, it's not a crimeif you attend your workout training in a loose tee and pair of old sweatpants but you will definitely gain more if you wear specially-designed gym clothes that help and support you better during exercise. Additionally, they also offer a snug fit.
When you are shopping for gym clothes, remember that fabric is everything. You don't want to end up feeling allsoaked and wet in your own sweat, right? Also, old normal clothes might not stretch as much as you would want them to, and thus you can end up feeling restricted and uncomfortable. Technical gym wear is made by manufacturers with 4-way stretch fabrics that can help you to move freely and do a variety of exercises such as jump, squat, and stretch, as much as you want to. The fabrics used also have sweat-wicking properties that help you to stay dry and avoid chafing while working out.Are you a private label business owner reading this blog and wishing to grabunusual private label gym wear? Place your bulk order from a renowned private label fitness clothes manufacturer! Such a supplier also offers free gym clothes samples!
Other than the above-mentioned benefits, gym clothes also come with more advanced features like temperature control, that can prevent you from overheating during warm weather and can keep you insulated in the cold weather. Some are even made using compression technology.
How to Store and Wash Your Gym Clothes
The way you store your gym clothes will have an impact on how wearable they are and how fresh they stay for your next workout session. After coming home from an exhausting workout round, if you simply throw your workout clothes on the floor and forget about them then they will obviously end up becoming smelly and stale, thus losing their shape.
Gym wear can absorb sweat from your body because of its sweat-wicking abilities. Still, if you leave them on the floor, all piled up, bacteria will grow on them and spread. The best solution is to hang them up on a clothes rail for some time. Next, once they are dry you can wash them. Always use mild detergent during washing.This makes sure that the fabrics don't lose their shape, color, and comfort.
Being a retailer in immediate need of innovative, durable custom gym clothing to impress the customers of your store, hurry and make a wholesale purchase from one of the most trusted custom gym wear manufacturers australia today!Smooth and versatile customization options are available on bulk orders!