Get Knowledgeable With Different Categories of Activewear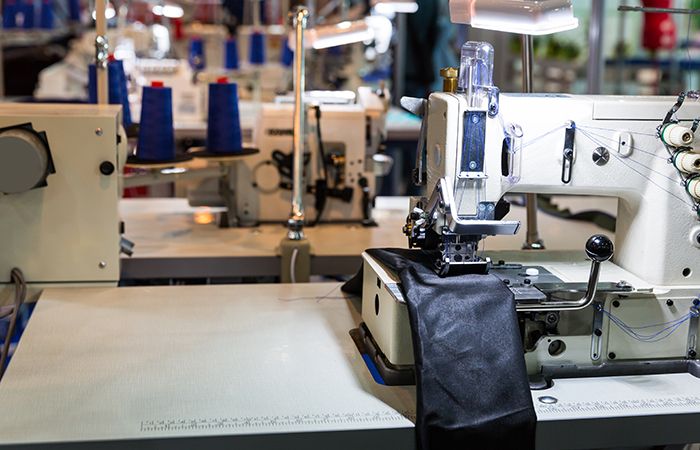 More or less, we all are aware of what activewear is. Activewear is a special category of dresses and accessories that are used during workouts or sports. For better performance, comfort and practical postures, most sports or workouts require specialised apparel or hear to be worn. Tracksuits, polo t-shirts, and sneakers are some notable advantages of them. Every activity needs particular apparel to be perfectly done.
For instance, swimming needs swimsuits, wet suits for diving or surfing, leotards for gymnasium, and ski suits for skiing. Crop tops, bikinis, and sports bras are used for lingerie purposes. Sportswear also includes football boots, ice skates, riding boots and sneakers. Though activewear is only made for sports, it can be worn as regular wear also. Below we would discuss some major examples of activewear that you can buy from any reputable activewear manufacturer in USA.
Athletic Bra
The first example of activewear is athletic bras which are exclusively made for different exercises. If you think that regular bras are perfect for exercise, then you might be wrong. Wearing regular bras during workouts can make your bust line painful. The sole method to make your bust line stress-free and relaxed is the wearing of an athletic or sports bra. Sports bras are famous for offering stiffness and preventing breast sagginess. While buying a sports bra, you need to remember that there are three different types of sports bras such as low, medium and high impact.
Tights
Are you feeling constrained during your workout sessions? If yes, then you might need to switch to tights. Now what are tights? Tights are nothing but narrow-fitted pants that are made for doing effortless workouts. Tights not only add style to your gym wear look but also make your moves comfortable. Tights protect you from chafing and keep you safe during workouts. Tights can be of different lengths like full-length, capris, and knee-length.
Tees
When you are doing some kind of workout, nothing can be more efficient than comfortable tees. There is a wide array of well-fitted t-shirts that can keep you dry all day long, especially when you are participating in workouts like Zumba. Tees have trendy racerbacks and patterns which make them a comfortable fit for doing exercises.
Shorts
If you want to prevent chafing on hot summer days, the best option is to wear sports shorts. We all know that sweating can not be prevented, but wearing the right activewear can help you do your workouts effectively. Shorts include wide elastic bands inside them which support the entire abdomen. Shorts are generally two types, regular shorts and cycling shorts. Among these two, cycling shorts are more comfortable than the other variant.
Joggers
If you want to wear something tight than shorts, then joggers or track pants are the most suitable option for you. They are made with special fabrics that absorb moisture away. These pants are flexible, which enables easy movement. Joggers are available in so many different variants such as joggers with drawstring closures that help to get a tight-fitting of your waist.
Tank Tops
Another notable option for comfortable activewear is a tank top. If you want your workout routine to be simple, then tank tops are a must-buy for your need. They are versatile because you can wear them with any pants. The fabrics of these tops allow for better ventilation which makes them extremely comfortable for summer.
So choose any of your preferred activewear from the best Workout Clothing manufacturer and make your workout sessions a fun time.