Four Uber-Trendy Running Outfits For Ladies in this Year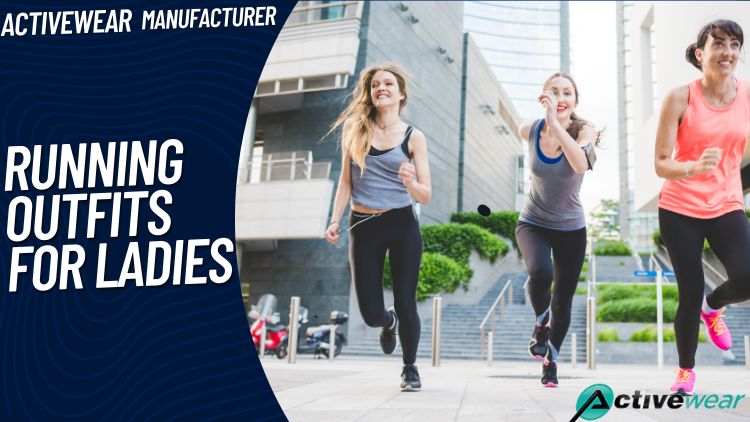 Do you have a separate running routine fixed for the day? Then, you must be knowing how you need the appropriate running clothes to carry yourself on the track comfortably without getting too sweaty or drained out. Here, we shall talk about few inspiring running outfit trends, following which you'll be able to fuse fashion and convenience into your health-conscious regime. As a retailer, determined to bulk shop fitnesswear for runners, you must link with the best among running clothing manufacturers to wholesale purchase stylish and breezy running apparel for fitness-enthusiasts.
1) Orange Tank and Black Shorts
Shorts are the perfect bottom-wear to run in as they keep your legs free to cater to maximum freedom of movement. Going for a run in the pleasant morning or evening time? Opt for a bright orange tank crafted with a breathable fabric and pair it with stretchy black shorts. Add black sneakers to this trendy outfit to run swiftly, staying fresh and cool!
2) Deep Pink Running Bra With White Leggings
Looking for an activewear that'll allow your breasts to stay in place as you run? Then, we suggest that you choose a cushy sports bra in vibrant pink hue that'll keep your bust snug and supported. Team this eye-catching fitness bra with white-colored tights and running shoes in pink and white to look uber-chic, as you move your arms and legs with optimum flexibility.
3) Black Tank Tee With Duo-Toned Running Tights
Black and white looks oh-so attractive in fitnesswear if both these timeless shades are combined cleverly. Pick a sleeveless tank t-shirt in black with white borders that's churned out of moisture-wicking materials. Then, complete your running ensemble by pairing this modish tee with tights displaying dual shades of black and white or black and light blue. Such an attire will not only lend you a smoking appearance but also enhance your comfort and stretchability as you run in a sweat-free state!
4) Black-and-Pink Sports Bra and Pink Capri
Want to wear something cute and chic for your running session? Then, a fun choice will be a supportive running bra in black that features bright pink straps. Contrast this comfy bra with buttery-soft capris in a dark pink tone. Finish this fabulous running outfit with white sneakers to amaze all eyes, covering the miles energetically!
If you're a business owner, willing to source your stock of running wear for ladies, make sure to collab with a promising activewear manufacturer in Qatar with an extensive running clothes collection. This will motivate you to affordably order in bulk voguish and comfort-inducing running apparel in fascinating colors to provide your fitness-maniac female customers ample ventilation to run with confidence!
Video Version:- Click Here