Five Major Reasons Why Women Should Workout in Compression Tights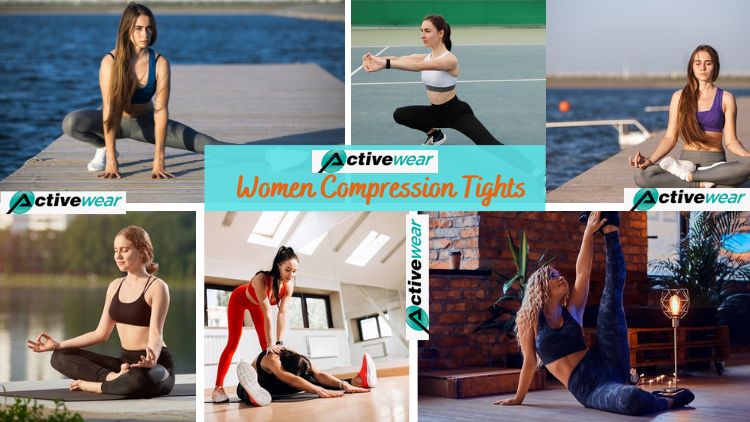 Feels good to hit the gym and take part in an intense workout regime, right? The more you sweat it out, the more you'll see the results of your performance later. But the activewear you carry to the gym plays a vital role in providing you comfort and helping you fulfil your desired fitness goals. And when it comes to women's compression wear, high-tech compression tights are an immensely functional and stylish fitnesswear to bank on.
If you're a business owner, on the lookout for women's compression tights do collab with a reputed fitness apparel manufacturer offering a vast collection of bulk activewear that comprises of supportive compression clothes. This way you can browse through the broad compression clothing catalog for ladies to wholesale purchase technologically designed compression leggings in appealing shades.
Keep reading to know everything about the functionality of compression tights that make them recommended workout wear for health-conscious ladies.
1) Boosts Workout Performance
One of the prime reasons you need to wear compression leggings is to improve your exercise performance. Being made with stretchy fabrics of superior quality that's slightly different from the materials used for crafting usual leggings, these high-end tights will allow your skin to breathe so that you can carry out all kinds of workouts with exceptional ease. Plus, these particular tights are known to level up workout endurance so that you can continue with your exercises without feeling quickly and excessively exhausted.
2) Increases jumping ability
Compression tights are noted for their seamless design and fit. The perfectly fitting design and stretchable fabric texture aids in escalating your jumping spree during workout sessions. The light, breathable and soft materials used for constructing compression tights facilitate fluid body movement so that you can jump with higher intensity.
3) Reduces Muscle Fatigue
Compression leggings play an integral role in decreasing muscle fatigue of fitness-addict ladies like you who are dedicated to working out consistently. If you participate in your exercise routine for a prolonged time and engage in muscle-building workouts, it won't be unusual for you to experience pain, weakness and discomfort in specific muscles of your body. This can trigger muscle fatigue later which is stressful to deal with. Thus, to prevent this and workout more effectively, you can safely wear performance-enhancing compression leggings without a doubt!
4) For Premium Comfort
Do you know that compression leggings offer greater comfort? These high-tech tights aid in keeping your body posture intact that allows you to feel more comfortable during your gym rounds. Need an activewear that grants both support and comfort to your legs and body? Then, you can go with scientifically designed compression tights as legwear for your fitness regime to exercise comfortably without any pain or inconvenience.
5) Amps Up Muscle Oxygenation
Just like all compression clothes, compression tights for women also level up muscle oxygenation tremendously. So, if you garb in compression tights, you'll be able to work out with remarkable ease as these allow higher amounts of oxygen to enter into your body. And this promotes increased blood flow that contributes to uplifting the effects of your gym sessions.
As a retailer, on the quest for a supplier of compression tights and other compression attire, you need to connect with the best among activewear manufacturers Australia. The expansive women's compression wear catalog there will undoubtedly help you to stock up chic and comfy compression tights, compression sets, compression bras, compression vests and other top-grade fitnesswear exerting sufficient pressure to help your fitness-oriented lady clients to workout with incredible flexibility and comfort.
Relevant Blog:- Why Compression Clothing Are Best For Winter Workout Routine?