Do Compression Wear Work For Weight Loss?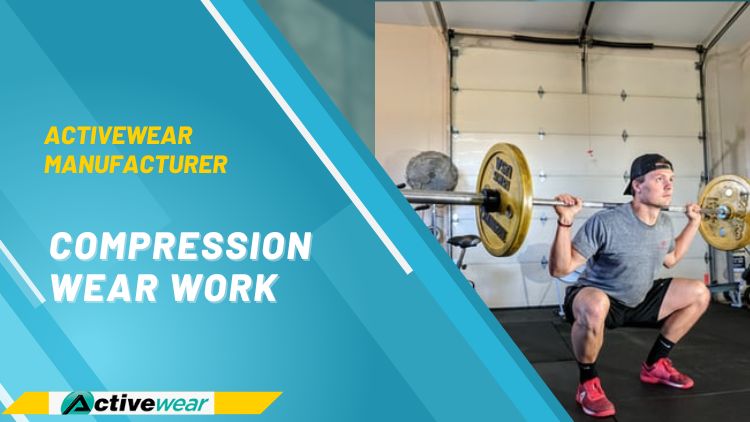 As you might know already, compression wear is what many people rely on these days when it's to exercising or working out. By wearing such clothing during or after your run or workout, you get significant relief from muscle pain, soreness, and fatigue. They do a great job of reducing your exhaustion from sweating hard. But are they good for losing weight? Well, they are useful, and yet they aren't. Confused? Keep on reading.
How Do They Work in the Weight Loss Department?
By exerting pressure on your body, they give it a different form. Be it compression tees, pants, vests, or socks— crafted out of stretchable fabrics such as spandex and Lycra by compression clothing manufacturers, the stretch squeezes the body that it hugs. As per reports, different cuts or designs of compression clothing shape the body differently. It offers you the shape you want.
So, are They Really Useful For Losing Weight?
If you want to get a detailed or clearer explanation of the above-made statement, then here are some points that can help you to understand things better:
According to many compression wear manufacturers, compression can definitely help in weight loss. It can give you the illusion of having got the perfect body by hugging your body right in all the right places, but for permanent weight loss, you need to wear them and work out hard, regularly, without fail.
Though mostly compression clothing concentrates on improving the performance of runners and gym goers, there are some unusual advantages for those who are overweight. When you are a beginner in the fitness world or when you are carrying a heavier weight, it can make you more susceptible to injuries such as joint damage, sprains, strains, and even shin splints. Compression wear can compress your muscles against your frame to prevent such injuries from taking place.
Compression garments restrict movement to reduce a lot of wear and tear on the body. If you are someone who is suffering from an excess weight problem, then your training program must involve a higher intensity or volume of cardio. Compression wear can help in lessening muscle damage, thus helping in your recovery by improving your circulation. It's true that compression wear doesn't help in direct weight loss but the advantages it gives you when you wear them and work out make it easier for you to get a better body.
If you are a beginner in the compression world, then a good place to start is the active compression tees that are available for both men and women in different styles, shapes, colors, and prints. Another smart choice for women is compression leggings. They offer full body stabilization and increase your circulation for a faster recovery. They will fit tight but don't worry, they are designed in such a way, that they will still make you feel at ease. Wearing them, you will get the motivation to do better. Nowadays, you can even find different kinds of compression short-sleeve shirts and shorts in eye-catching colors.
Are you a business owner looking to get hold of the latest, high-quality unbranded gym clothing ? Make sure you reach out to an illustrious workout wear manufacturing company today!