An Complete Overview About The Different Types of Leggings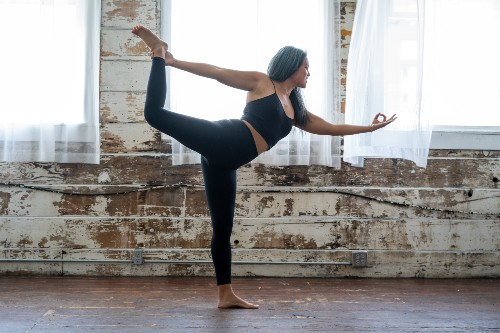 Bottom wear plays a pivotal role in creating a perfect appearance. We can not even imagine our life without bottom wear. But the positive thing about the bottom wears is they are available in multiple colours, sizes and lengths. Among them, some are extremely comfortable and some leggings are not.
Some leggings can offer a formal look, some create a casual look and some leggings are perfect for a party look. Leggings can be made up of numerous materials such as lycra, silk, spandex, cotton, wool and other fabrics. Slide down to get precise information about different types of leggings.
Mid-calf Length Leggings
The first category of leggings about which we would discuss now is mid-calf length leggings. This type of leggings is extremely popular among ladies because of their trendy look. Mid-calf length leggings fall between the ankle and the knee. This means mid-calf leggings are of short lengths. For this reason, these leggings are also known as Capri-length leggings.
Mid-calf length leggings can be easily worn under skirts or dresses. These dresses can be easily paired up with tank tops, t-shirts, and kurti. Since these leggings are available in multiple colours, sizes and prints at top private-label activewear manufacturers where you can effortlessly get your preferred leggings as per your need.
Jeggings
If you want to have a denim-like feel by wearing just leggings, then jeggings are the ideal option for your need. Jeggings contain artificial pockets and seams which make the illusion of wearing jeans. Jeggings are capable of offering a skinny-fitted feeling. Colours like dark blue, brown, black or light blue are the best choice if you are buying jeggings for outdoor use. Jeggings have two distinct categories,  one is elastic style and the other is ankle style. While buying jeggings, always keep in mind the matter of comfort.
Disco Leggings
If you wish to include a party vibe in your everyday attire, nothing can be better than disco leggings. Disco leggings are ideal in every manner for their shiny and gorgeous appearance. They are glamorous and you can get a myriad range of colour options at any wholesale activewear suppliers in Australia like black, red, pink, golden etc.
While buying disco leggings, you just need to keep remembering their size and fittings. As we told earlier that disco leggings have a particular shine which offers them a contemporary look. And if we talk about the length, the length of these leggings depends upon your need and comfort.
Coloured Leggings
The next notable category of leggings is coloured leggings. As the name indicates, these leggings are colourful and possess a joyous vibe. Hence if you wear these leggings, they can offer you a positive vibe throughout the day. The most fascinating part of choosing coloured leggings is there are uncountable styles and colour options available. Some example of coloured leggings is coloured maternity pants, coloured workout wants, yoga pants, coloured capri pants etc.
Apart from all the above-mentioned leggings, there are so many types such as knee-length leggings, ankle-length leggings, footed leggings, leather leggings etc. Leggings can be perfect irrespective of age. So whether you are young or old, there would be no worry about looking peculiar. Go and pick up whatever colour, size and length you want to wear and make yourself look fashionable wearing any of these leggings.