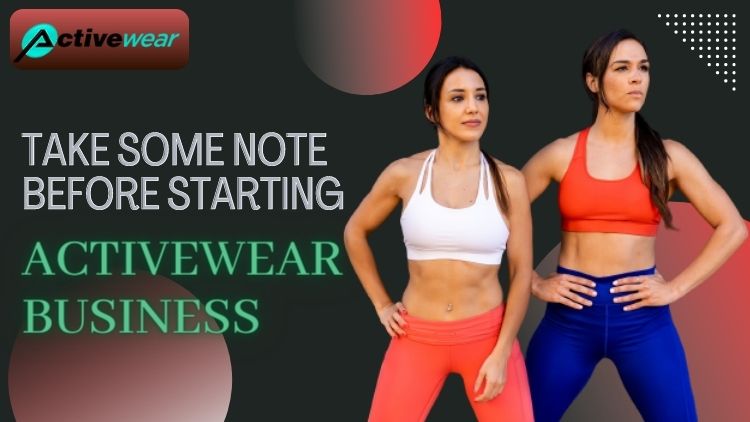 All That You Should Take Note Of When Starting An Activewear Business
When you are a business owner with a dream to start your very own unusual activewear business, you want to make every possible effort to ensure that it's successful, isn't it? So, what is it that can make your activewear line stand apart from the rest? What are the issues that you might face while generating your products? To know all about it, continue reading!
5 Vital Tips To Engrave On Your Mind
When you have decided to launch your activewear line, here are a few tips that you should remember:
Get a thorough grip on who your customers are, so that you can avoid pricing yourself out at the same time that you are designing. The more material options, style lines, and features you use on the clothing pieces, the more costly it's going to be. Are you a private label business owner wondering where to get unique, premium-quality private label activewear? Hurry! Make a bulk purchase from an established private label activewear manufacturer Australia now!
It's crucial to ensure that your designs stand out since activewear has become more popular in the last decade. Take your time to decide on the fabrics you want to be used in bulk production and make sure that the colors and prints you are going with, are different than ordinary. Do plenty of research on the fabrics to see if you find anything that is eye-gripping and has a smooth texture. While designing the items, don't be afraid to include extra style lines for aesthetics or pockets for convenience during workouts.
If you are thinking about starting and then eventually growing your business, the one part of activewear that you need to spend most of your time dealing with and learning about is fabric. But then, prioritizing the qualities of a fabric, the one thing that most people overlook or don't give much importance to is the color. Ensure that the color you choose is not only extraordinary but colorfast. In other words, the item should be able to retain its original color without fading.
If you want to make sure that your items are more sellable, then see to it that the fabrics are moisture-wicking and antimicrobial. Also, if you are opting for activewear that is skin-tight then make sure it's crafted out of knit fabric that comes with a four-way stretch. This will allow the wearers to move freely in them. If you are going with a blend of fabrics in one piece or all the pieces then make sure they have the same stretch.
The manufacturing company that you decide to partner with, needs to have prior experience working with structured knit apparel. To make sure that they are fully aware of the fabric stretch and are using the right amount of tension, ask them to provide you with one sample before starting a full production run. Every activewear manufacturing unit should come with a flat lock machine and a cover stitch machine. While a flat lock machine brings two raw edges together to cover them with machine stitching for a cleaner look, a cover stitch machine has one looper thread and three needles which creates decorative stitching and professional hems. A famed activewear manufacturer usa has years of experience in producing the finest fitness wear items!